Vote For The Corner Room in "The Best Of 2013" by The Portland Phoenix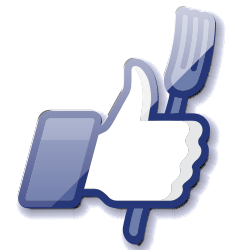 How do you know a Portland, Maine restaurateur is doing something right? 5 best of nominations might point you in the right direction! The Portland Phoenix is hosting the 2013 best of contest and Chef Harding of the "The Rooms" brand of restaurants is up in many categories including:
Voting is a little tricky. Each link above will take you to the correct category to cast a vote but you will still need to scroll to find the right entry and sign in to cast the vote.
Here is the chance to have your voice heard. Choose Chef Harding for each category or just the ones you really feel he has done outstanding in. Winners will be published in an upcoming issue of the Phoenix and you can view past winners at this link.
Harding is no stranger to being "Best of" in the Portland Phoenix. Just last year he won over readers hearts and was chosen for best steak 2012 for The Grill Room and won best Italian restaurant 2012 for The Corner Room.
If you have never heard of the "The Rooms" brand of restaurant here in Portland, Maine you're in for a treat. Harding currently has three restaurants, all with a slightly different feel and focus, but centered around delicious, affordable food made with local ingredients.
The Corner Room caters to those that love Italian Inspired food and great prices. A hop, skip and a jump away down Exchange St. is The Grill Room, known for its award winning steaks and hearty portions. Atop Munjoy Hill you can find Harding's 3rd restaurant, a great brunch and dinner spot called The Front Room.
Get to know the rooms and vote for your favorite online at the Portland Phoenix. Support great food in Portland, Maine and it will support you by thriving and encouraging even more great restaurants to call this city home. Maine is second only to San Fransico, CA for restaurants and eateries per capita which means Mainer's really like to eat well. Come help us celebrate food, flavors and the people who make it all possible. Vote today!
Host An Event Or
Book a Table
Whether you're looking for a great place to have a nice dinner or you want to celebrate an event, we are the perfect place.